Emily Jane Browningborn 7 December 1988is an Australian actress and fashion model, known for her role as Violet Baudelaire in the 2004 film Lemony Snicket's A Series of Unfortunate Events, as Baby Doll in the 2011 action film Sucker Punch, and as Anna Ivers in the 2009 film The Uninvited. She won the 2005 AFI International Award for Best Actress for her role in A Series of Unfortunate Events.
Browning won an AFI Young Actor's Award in 2002 and was nominated for the same award in 1999 and 2003. She was also nominated for Broadcast Film Critics Association Critics' Choice Award for Best Young Performer and Young Artist Awards Best Performance in a Feature Film, Leading Young Actress both 2005
Contents
* 1 Personal life
* 2 Career
* 3 Filmography
* 4 Discography
* 5 Awards
* 6 References
* 7 External links
Personal life
Browning was born in Melbourne, the daughter of Andrew and Cheri Browning.She has two younger brothers, Nicholas eight years youngerand Matthew nine years youngerBrowning was always interested in the arts, citing English literature, photography, and design as her favorite school subjectscitation needed
She took a break from acting in order to complete her education at Eltham High School, where, in November 2006, she concluded her Victorian Certificate of Education exams
Career
Browning's acting career began at the age of eight, when she was noticed by a classmate's father at a school play and he recommended that she pursue acting as a profession neededHer debut role was on the 1998 Hallmark Channel movie Echo of Thunder Additional roles in Australian film and television productions soon followed, including recurring parts in the television series Blue Heelers from 2000 to 2002, and Something in the Air from 2000 to 2001.
In 2001, Browning appeared as Billy Connolly's daughter in The Man Who Sued God. She then made her American film debut in 2002's Ghost Ship, the same year she won an Australian Film Institute Award for Best Young Actress.citation neededIn 2003, she appeared opposite Heath Ledger and Orlando Bloom in 2003's Ned Kelly, and then reunited with Connolly the following year in the film adaptation of Lemony Snicket's A Series of Unfortunate Events, in which she played Violet Baudelaire. During filming, Browning was terrified of being fired for breaking character to laugh at co-star Jim Carrey's jokes.
In 2006, Browning appeared in the music video for Evermore's "Light Surrounding YouIn the behind-the-scenes video for the clip, the band stated, suck as actors, so we decided to get EmilyShe attended the L'Oreal Fashion Festival as a festival ambassador on 1 February 2007.
Browning played the lead in the 2009 horror film The Uninvited, an American remake of the 2003 South Korean film A Tale of Two Sisters. However, citing exhaustion, she then turned down a request to audition for the role of Bella Swan in Twilight, despite an endorsement from series author Stephenie Meyer In 2009, she was cast as Baby Doll in Zack Snyder's action film Sucker Punch, as a replacement for Amanda Seyfried, who dropped out due to scheduling conflicts Filming took place in Vancouver from September 2009 to January 2010 and the film was released on 25 March 2011 She bleached her hair platinum blonde for the role, and showed up at Comic-Con in July with a short pixie cropIn an interview at the convention, she confirmed that she would be singing in the film, while claiming that her audition tape brought tears to her casting agent's eyes and the song she selected Killing Me Softly'was one of Zach Snyder's wife Deborah's favorites, which Browning referred to as the "selling point" on her being cast in the role
Browning signed on to play the lead in Julia Leigh's upcoming Australian independent film Sleeping Beaut replacing friend and fellow young Australian actress Mia Wasikowska, who was committed to a Jane Eyre remake at the time
Filmography
emily browning
emily browning
emily browning
emily browning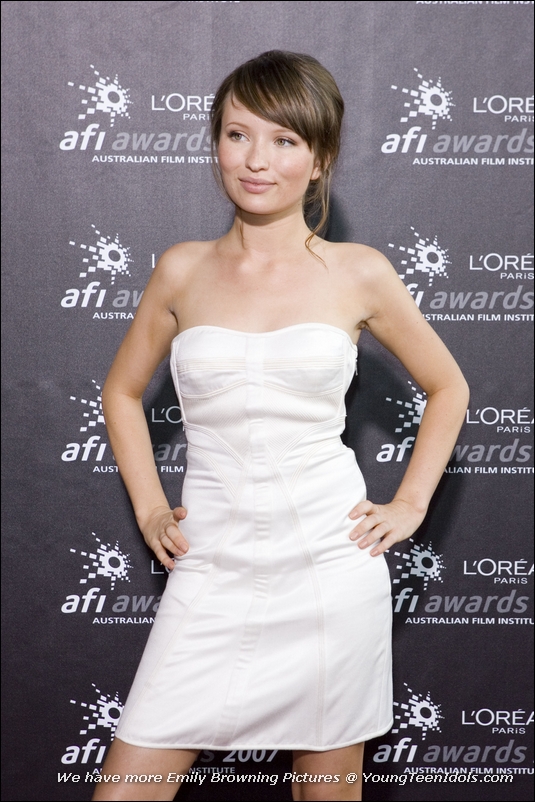 emily browning
emily browning
emily browning
emily browning
emily browning
emily browning
emily browning
emily browning
emily browning
emily browning
emily browning
emily browning
emily browning
emily browning
emily browning