Wednesday, June 29, 2011
Katharine McPhee gets a record deal tied to NBC's 'Smash' Katharine McPhee, the star of the upcoming NBC show "Smash," is getting her own record deal with Columbia Records, the network revealed Thursday.
Here's the entire press release:
UNIVERSAL CITY, Calif.NBC and Columbia Records have agreed to a recording rights deal for the soundtrack of NBC's new musical series "Smash" and series star Katharine McPhee also signed a solo recording deal with Columbia Records. "Smash" - starting mid-season on Mondays (10-11 p.m. ET) on NBC — stars Debra Messing ("Will & Grace"), McPhee ("American Idol") and Oscar winner Anjelica Huston ("Prizzi's Honor"). The announcements were made by Robert Greenblatt, Chairman, NBC Entertainment, and Rob Stringer, Chairman, Columbia/Epic Label Group. The arrangement guarantees worldwide, digital and physical rights to the first season of "Smash" with successive options to subsequent seasons.

"A musical series should naturally be accompanied by a soundtrack deal, and NBC is very excited to be working with the best. Our Columbia Records partners will guide the soundtrack of 'Smash' into a big component of the show's success," said Greenblatt. "The music will be a driving force of what promises to make a tremendous impact for NBC in January and we couldn't have asked for better expertise and strategy than this company will provide."

"We are thrilled and proud to be chosen by NBC to work on their amazing new show," said Rob Stringer, Chairman, Columbia/Epic Label Group. "Music is at the heart of 'Smash,' and with our wonderfully creative broadcast partners, we will develop innovative strategies to present this music to a huge audience."
"Smash" is a musical drama that celebrates the beauty and heartbreak of the Broadway theater as it follows a cross-section of dreamers and schemers who all have one common desire — to be a "Smash." The soundtrack will be both original compositions by Marc Shaiman and Scott Wittman, the Tony and Grammy Award-winning songwriters of Broadway blockbusters such as "Hairspray" and "Catch Me If You Can," as well as covers of a variety of existing hits that will combine to tell the narrative of this musical series. McPhee's career launched with her renowned run on "American Idol" in 2006 in which she was the runner-up on the fifth season. Her self-titled debut album "Katharine McPhee" was released in January 2007 and premiered at the #2 spot on the Billboard 200. The first single from the album, "Over It," was a Pop Top 30 hit and was certified gold in 2008.

"Unbroken," McPhee's second album, was released in January 2010 and debuted at #27 on the Billboard 200. The album included the single "Had It All," which crested at #22 on the Billboard Adult Contemporary chart. McPhee has already had success with Christmas releases from her 2007 single "O Come All Ye Faithful" and "I'll Be Home for Christmas" in 2009.
In addition, she has appeared frequently on television around the holidays, including a guest appearance on the annual "Christmas in Washington" television special as she performed for the First Family, and the "My Christmas" concert starring Andrea Bocelli. Last year, the sensational singer released some of her favorite Christmas songs for her third album, "Christmas Is the Time…To Say I Love You." The single "I'll Be Home for Christmas" was a huge hit, and was downloaded over 500,000 times exclusively on iTunes. McPhee also has co-starred in the feature film "The House Bunny" and has guest-starred in NBC's "Community" and "CSI: New York." She co-stars in the upcoming films "Shark Night 3D" and "Peace, Love and Misunderstanding" with Jane Fonda.

"Smash" centers on a desire to create a Broadway musical based on the life of Marilyn Monroe — written by the successful songwriting duo of Tom (Tony Award nominee Christian Borle, "Legally Blonde: The Musical") and Julia (Emmy Award winner Messing).
Julia recently began the process of adopting a child with her husband of many years, but her focus is torn when she has the opportunity to write another Broadway hit. A rivalry soon forms for the lead role between a youthful, inexperienced Midwestern beauty (McPhee) — who is trying to find fame in the big city against all odds — and stage veteran (Megan Hilty, "9 to 5: The Musical"), who's determined to leave the chorus line and finally get her big break. A tenacious producer Eileen (Huston) discovers the "Marilyn" project and jumps on board with a brilliant director (Jack Davenport, "Pirates of the Caribbean" films) — whose talent is matched by his cunning and egocentric amorality. The series stemmed from an idea of executive producer and multiple Emmy and Oscar winner Steven Spielberg ("ER," "Schindler's List").

The pilot was written by acclaimed playwright/screenwriter Theresa Rebeck ("Mauritius," "NYPD Blue"). David Marshall Grant ("Brothers & Sisters"), Craig Zadan and Neil Meron (Oscar-winning "Chicago," "Hairspray") and Darryl Frank and Justin Falvey ("United States of Tara," "The Borgias") will also serve as executive producers. Shaiman and Wittman also serve as executive producers. "Smash" is a production of Universal Media Studios in association with DreamWorks in association with Madwoman in the Attic. The pilot was directed by Tony Award winner Michael Mayer ("Spring Awakening," "American Idiot").
By: UNIVERSAL CITY
Tuesday, June 28, 2011
Kate Moss born 16 January 1974is an English model. Moss is known for her waifish figure and, popularizing the heroin chic look in the 1990s, which made her a supermodel. She is also famous for her controversial private life, high profile relationships, party lifestyle, and drug use. Moss changed the look of modelling and started a global debate on eating disorders, and her role in size zero fashion. In 2007, she came 2nd on the Forbes top-earning models list, estimated to have earned $9 million in one year
Contents
* 1 Early life
* 2 Career
o 2.1 Style
o 2.2 Campaigns
o 2.3 Fashion designer
o 2.4 Other endeavours
o 2.5 Charity work
* 3 Personal life
o 3.1 Cocaine scandal
o 3.2 Gold statue
* 4 References
o 4.1 Notes
o 4.2 Bibliography
* 5 External links
Early life
Moss was born in Addiscombe, Croydon, London to Linda Rosina Shepherd, a barmaid, and Peter Edward Moss, a travel agentKate has a younger brother named Nick and a half-sister and half-brothcitation needeMoss' parents divorced when she was 13. She attended Ridgeway Primary School and Riddlesdown colligate, but most commonly known as riddlesdown highschool, in Purley. She was not noted for her academic success, while she did excel at sports. According to Fred Vermorel's Addicted to Love: Kate Moss, "Out of eight GCSEs she achieved one C in Science and all the rest were Ds, Es and Fs" Moss joined the Labour Party at age 16 and campaigned against Conservatism in her local area
Career
kate moss
kate moss
kate moss
kate moss
kate moss
kate moss
kate moss
kate moss
kate moss
kate moss
kate moss
kate moss
kate moss
kate moss
kate moss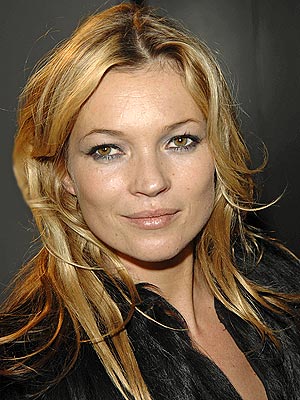 kate moss
Blake Christina Lively born August 25, 1987 is an American actress and model who stars as Serena van der Woodsen in the television teen drama series, Gossip Girl. She has also starred in movies, including Accepted, The Sisterhood of the Traveling Pants, The Private Lives of Pippa Lee, The Town and Green Lantern.
Contents
* 1 Early life
* 2 Career
o 2.1 Music video
* 3 Personal life
* 4 Filmography
* 5 Awards
* 6 References
* 7 External links
Early life
Lively was born in Tarzana, Los Angeles to actors Ernie and Elaine Lively. She was raised as a Southern Baptist. The youngest of five siblings, Lively has a brother, Eric, two half-sisters, Lori and Robyn, and a half-brother, Jason. Both of her parents and all of her siblings are, or have been, in the entertainment industry. During Lively's childhood, her parents would take her with them to acting classes that they taught because they did not want to leave her with a babysitter. Lively said that watching her parents teach acting classes helped her learn the "drills" of acting and gain confidence as she got older. Lively stated that as a child, her mother would bring her to Disneyland twice a week as an opportunity "to have some extra time to bond"; Lively has stated, due to all the time she spent there, she felt that she "grew up at Disneyland."
Lively was not at all interested in acting, but during the summer between her junior and senior years, her brother, Eric, made his agent send her out on a few auditions over a period of a few months; of the few auditions, she got the role of Bridget for The Sisterhood of the Traveling Pants. Lively filmed her scenes in The Sisterhood of the Traveling Pants between her junior and senior years at Burbank High.
blake lively
blake lively
blake lively
blake lively
blake lively
blake lively
blake lively
blake lively
blake lively
blake lively
blake lively
blake lively
blake lively
blake lively
blake lively
blake lively
blake lively
Blog Archive